REVIEWS
You Don't Have to Take Our Word for It!

Here's what some of our satisfied customers have to say about Stop and Ride: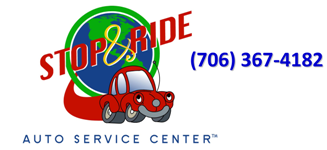 Stop and Ride was recommended to me by Randy Massey of Neighborhood Paint and Body in Jefferson after my car started acting up. The staff were friendly and professional. I had shown up and decided to wait while they diagnosed the problem. They initially said it would be about 45 minutes, but after about 30 minutes, one of the staff (sorry, I didn't get his name!) told me that it was going to be longer. They even offered to drive me home. About 2 hours later they called me and told me what was wrong, gave me an estimate and told me they'd be done in about an hour. Exactly an hour and six minutes later I arrived to find my car running perfectly.. And the quote they gave me over the phone was exactly what they had charged. I will definitely be a return customer. I've been looking for a good, reliable auto mechanic ever since I moved to Jackson County, and it's a relief to know I've found one. Thank you, Stop and Go!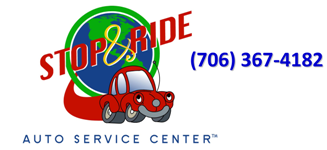 Nobody likes to have their car repaired... but these guys are good at what they do, and help to get it fixed quickly. I use my car in business, and it's not easy to be without it, but they got my cooling system fixed quickly and reasonably. Thanks for the ride home, and for letting me know when it was ready. Completely comfortable having my wife bring our cars to you, too. Thanks!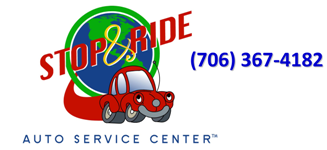 Gregg and his guys are simply great. Knowledgeable, professional, trust-worthy. What more could you ask for? And priced more than fairly to boot. I won't take my car anywhere else.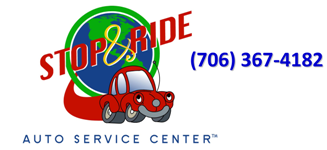 Great atmosphere and very knowledgeable staff. It was my first visit and I came away very impressed. Thanks so much for your help guys- I will definitely be back if I ever need any further help with my vehicles.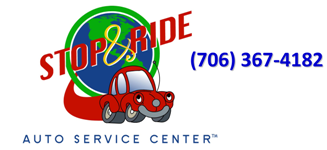 We have used Stop and Ride since Gregg bought it in 2006 and have always been very pleased with their service. They are friendly and courteous. They always work with you and let you know what is going on with your repairs. The rewards program is wonderful I save $70.00 on my recent visit. Came in for and oil change ask them to check my brakes because they were acting weird. I needed new front brakes and rotors they fixed them and had me on the road in no time. I would recommend them to everyone!!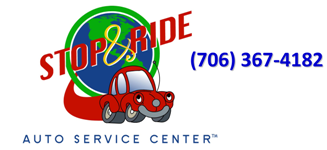 On Friday I called and made an appointment for my regular oil change on Monday, November 25th. I appreciate the fact that a tire rotation is included at no extra cost. I also appreciate that they are more than willing to give me a ride to and from my job so that I don't have to miss work while I wait for them to complete the job. It is also helpful with my high mileage car that they will also check it out and let me know of maintenance items that need to be handled. Thank you!